(Image credit: Apple TV+)
From Top Boy and Sex Education to The Other Black Girl and The Morning Show, Caryn James picks the most exciting shows to watch this month.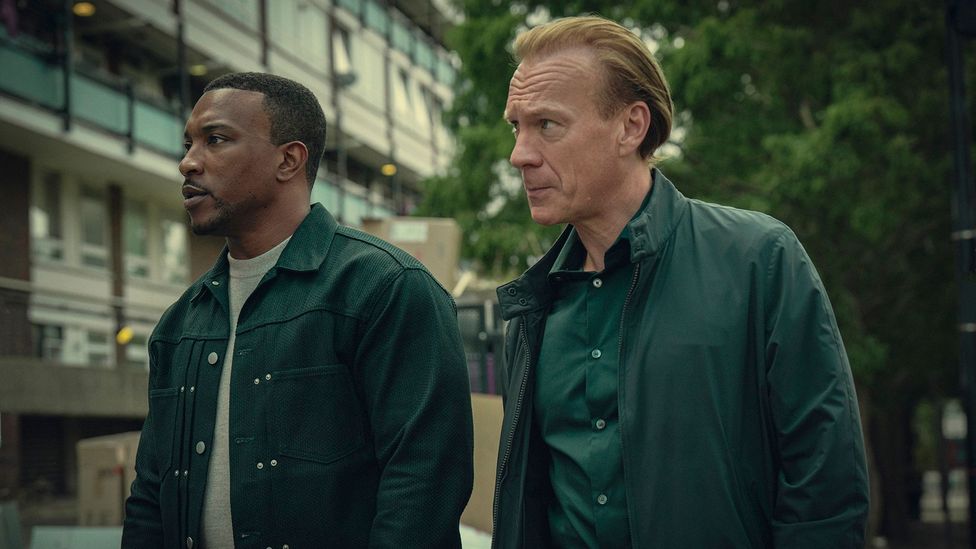 1. Top Boy
The trailer for the final season of the acclaimed drama about drug dealers, loyalties, betrayals and murder promises "No Loose Ends", just what you'd expect from this uncompromising series that ended last season by killing off a major character. The Guardian praised last season as "a wild and terrible concrete western". The main antagonists competing to rule the drug world return, with Ashley Walters as Dushane and Kane Robinson as Sully. They are joined this time by Barry Keoghan, fresh from his Oscar-nominated role in The Banshees of Inisherin, and Brian Gleeson (Bad Sisters), whose characters are yet to be revealed. In addition to the question of who comes out on top, like any final season of any crime show this one may ruthlessly eliminate anyone at any time, a powerful way to go out.
Top Boy premieres on 7 September on Netflix internationally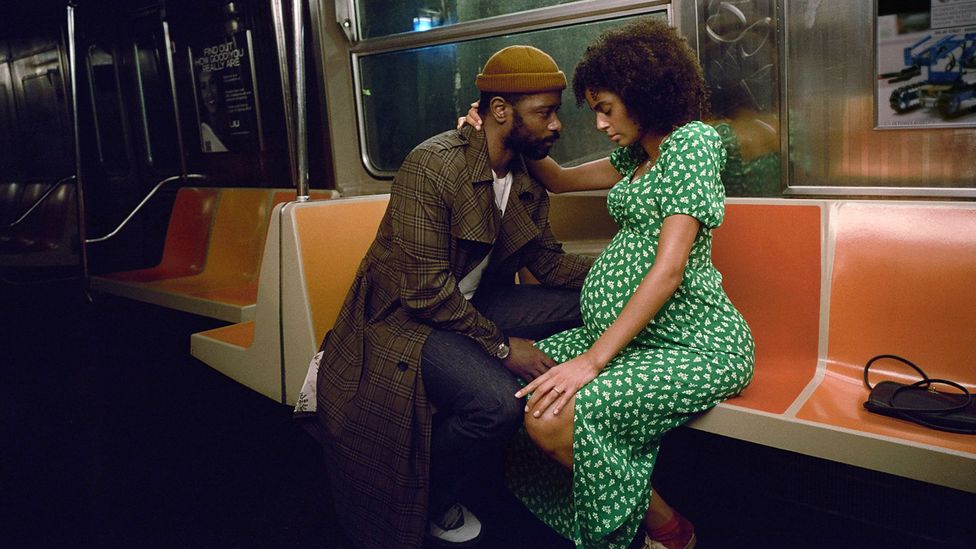 2. The Changeling
The great LaKeith Stanfield (Atlanta, Judas and the Black Messiah) is once more at his best in this eerie drama based on the 2017 bestselling novel by Victor LaValle, known for mixing realism and the supernatural, in eloquent prose. The same mix of real and otherworldly applies to the series, with Stanfield as a bookseller devoted to his wife, Emma (Clark Backo) and their infant son. If only Emma hadn't encountered that strange woman in Brazil who apparently put a spell on her and her future child. LaValle does the voiceover narration here, saying, "Would you even know if you've moved into a fairy tale? There are portals to this world we may never know we've travelled through", a clue to the metaphorical way the series touches on everyday parental fears about the worst that can happen to your child.
The Changeling premieres on 8 September on Apple TV+ internationally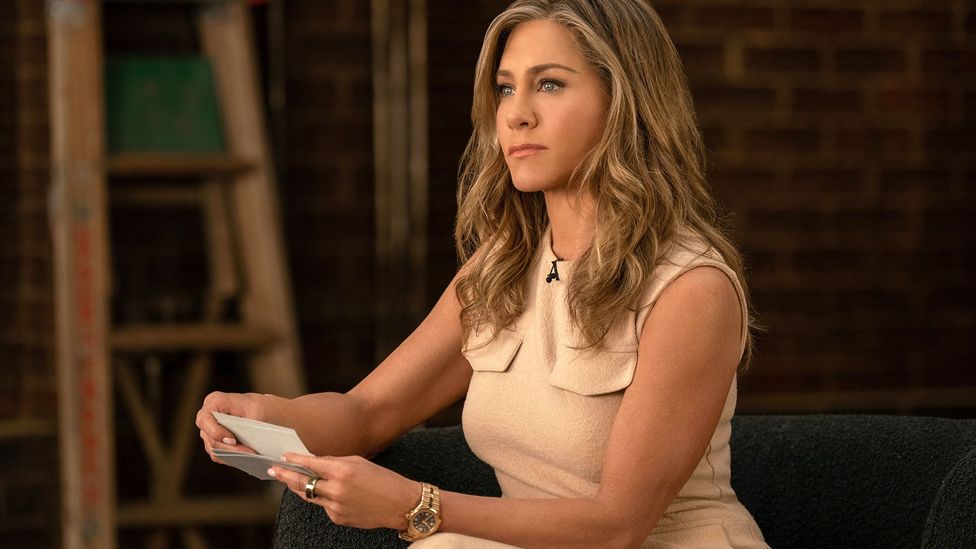 3. The Morning Show
No series ever went wrong by adding Jon Hamm. He joins the third season here as a tech mogul named Paul Marks, who might just buy the UBA network, and who, like real-life people named Musk, Bezos and Branson, has his own company spacecraft. Several plot turns also give the show a new jolt of energy. As the season opens, we'll see if Alex (Jennifer Aniston) or Bradley (Reese Witherspoon) will hitch a ride into space. Cory (Billy Crudup) is wilier than ever, colluding with Paul. Flashbacks fill in details about Bradley, including her relationship with Laura (Julianna Margulies), another dark family secret, and one very intense reporting assignment in 2021. Where the show's second instalment might have sagged a bit under the weight of Mitch Kessler (Steve Carell) in Italy, this season it zooms ahead.
The Morning Show premieres on 13 September on Apple TV+ internationally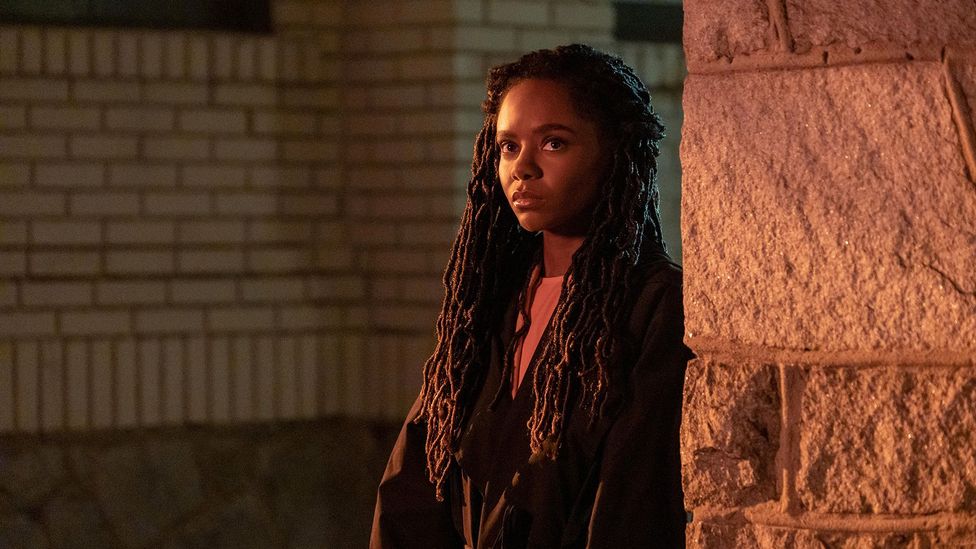 4. The Other Black Girl
In the apparently genteel but actually cut-throat world of publishing, who can you trust? That question comes to haunt Nella (Sinclair Daniel), the only black employee at Wagner Books until another editorial assistant, Hazel (Ashleigh Murray), is hired. Longing for an ally, Nella doesn't want to believe that Hazel is her frenemy, or worse, even as the evidence against her mounts. Eric McCormack plays the sinister founder of the company, and Garcelle Beauvais plays an author Nella idolises and gets to work with, under circumstances that might be too good to be true. The show was developed by Rashida Jones and Zakiya Dalila Harris, based on the latter's 2021 bestselling novel. As in the book, the series smartly delves into questions of race and female friendship, while the suspense ramps up, and secrets are uncovered.
The Other Black Girl premieres on 13 September on Hulu
5. American Horror Story: Delicate
American Horror Story is a shape-shifting anthology with a different creepy plot and new cast each season, so why not bring on a star whose persona keeps morphing too? In her first real acting stint, Kim Kardashian steps outside her familiar fixtures as reality-show and social media star, and joins a cast that includes Emma Roberts and Cara Delevingne. Is Kardashian's presence stunt casting, real acting or both? We'll see. The trailer promises stylish and stylised medical horror and a pregnancy plot at least partly based on Danielle Valentine's recently-published novel, Delicate Condition, which the author has said was inspired by Alien, and which has been compared to Rosemary's Baby. The season will be split in two parts, so expect to be left hanging after these five episodes.
American Horror Story: Delicate premieres on 20 September on FX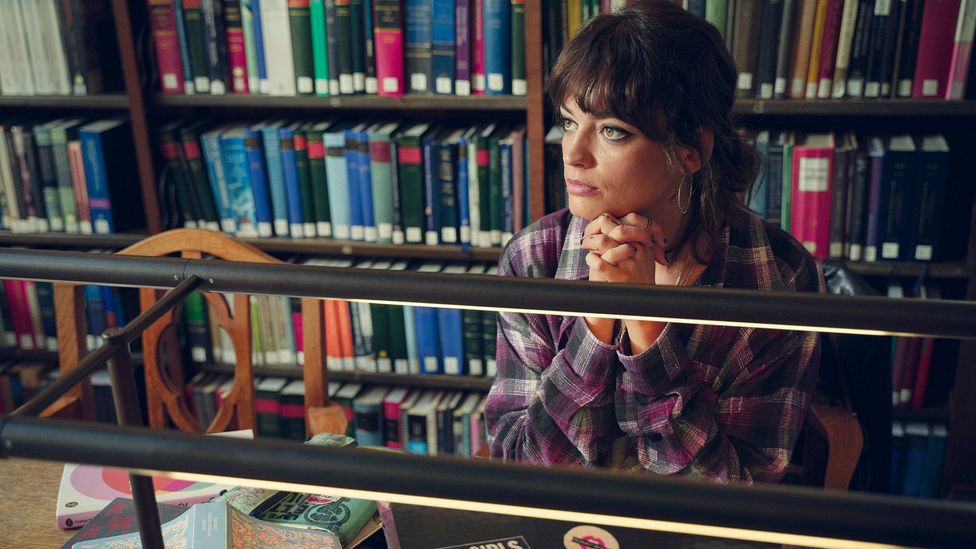 6. Sex Education
Learning about sex is a lifelong endeavour for some, but this hit series is calling it quits after the fourth season, which makes sense now that the characters are aging out of their teen years. Maintaining a tone that is both comic and real, this instalment sees Otis (Asa Butterfield) and his friends head to a new, progressive school, Cavendish College. Ncuti Gatwa, soon to be the new Doctor Who, returns as Otis's best friend, Eric. So does Emma Mackey (Emily) as Otis's now-girlfriend, Maeve, who is studying in the US with a writing instructor played by Dan Levy (Schitt's Creek). Series creator Laurie Nunn explained her decision to end the show now, saying that while writing the fourth season, "it just started to feel very clear that the stories were coming to an end".
Sex Education premieres on 21 September on Netflix internationally
(Credit: Katalin Vermes/Starz Entertainment)
7. The Continental: From the World of John Wick
A prequel to the blockbuster John Wick movies, this three-part series is set in New York in the 1970s, and tells the story of how the droll, urbane Winston (Ian McShane in the films) came to run The Continental, the hotel that is meant to be a safe space for assassins, including his great pal Wick (Keanu Reeves). Colin Woodell plays the young Winston, and Mel Gibson appears as Cormac, a crime boss who threatens him: if Winston doesn't find his brother, who stole from Cormac, there will be consequences. Who knows if fans will embrace a series without Reeves and McShane, but it's easy to see that the show is true to its subtitle, with swords, guns and car chases, a dark look and Winston saying, "This is more than vengeance. This is justice".
The Continental premieres on 22 September on Peacock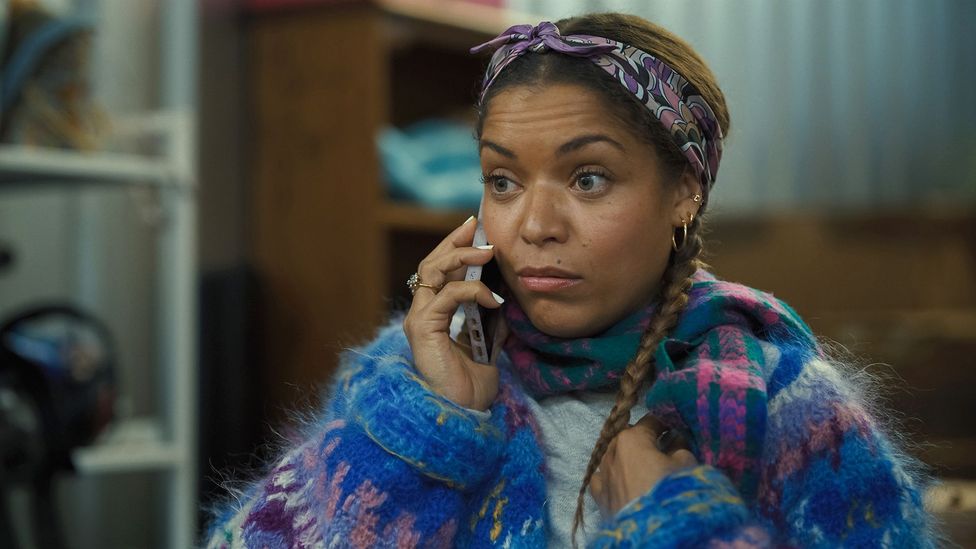 8. Still Up
Fans of Nora Ephron movies will find echoes of not one but two in this comedy about platonic friends unable to see that they are perfect for each other, and who are both insomniacs, as if Harry and Sally could never get to sleep. They spend hours late at night talking to each other on the phone, à la Sleepless in Seattle. But this small-scale, London-set comedy has a different tone from romcoms, leaning into quirky humour. Socially anxious Danny (Craig Roberts) hates to leave his flat. Lisa (Antonia Thomas) is slightly scatter-brained, concocting an elaborate scheme to return a dress she borrowed years before and never returned. Even as the series teases the "will they or won't they" romance, the back-and-forth of their late-night calls and their chaotic approach to almost any ordinary event, like ordering pizza, are what give the show its wacky tone.
Still Up premieres on 22 September on Apple TV+ internationally
9. Krapopolis
This animated comedy from Dan Harmon (co-creator of Rick and Morty, creator of Community) is set in ancient Greece among a gods-and-monsters family that has a dash of human somehow mixed in. The voices will sound familiar. Richard Ayoade (The IT Crowd) is Tyrannis, the king of Krapopolis, who has a bold new idea: civilization. Good luck convincing his parents. Hannah Waddingham (Ted Lasso) is his mother, the imperious and perfectly named goddess Deliria. Matt Berry (What We Do in the Shadows) is his dad, the also perfectly named Shlub, a mix of human, horse, lion and scorpion. In a rare move, Fox has already renewed the series for two more seasons.
Krapopolis premieres on 24 September on Fox in the US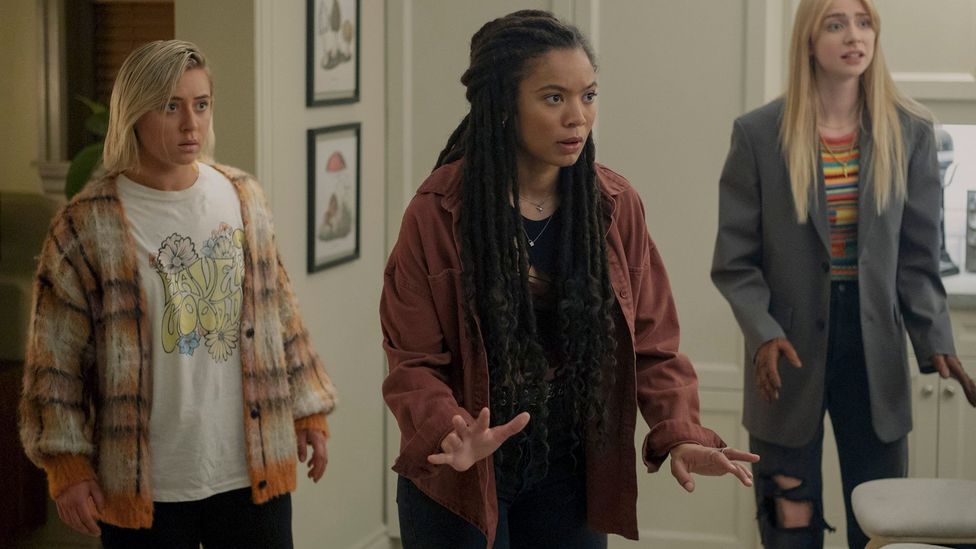 (Credit: Brooke Palmer / Amazon Prime Video)
10. Gen V
There's Xavier's School for Gifted Youngsters in the X-Men franchise, there's Harry Potter's Hogwarts, and now there's Godolkin University School of Crimefighting in this spin-off of the hit Prime Video superhero satire The Boys. The school is run by the nefarious Vought International, the company that monetises superheroes in The Boys, but Gen V is more concerned with university-level angst, like sex and exams. The students are played by a cast of largely unknown actors, who introduced themselves last year in an Instagram video that promises the series will have blood, guts, hormones, drama and mystery. This addition to The Boys franchise, which includes the animated series The Boys Presents: Diabolical, comes at a good time. Eric Kripke, the show's so-creator has posted on X, formerly known as Twitter, that the season four premiere of The Boys will not happen until after the ongoing Writers Guild strike is resolved.
Gen V premieres on 29 September on Prime Video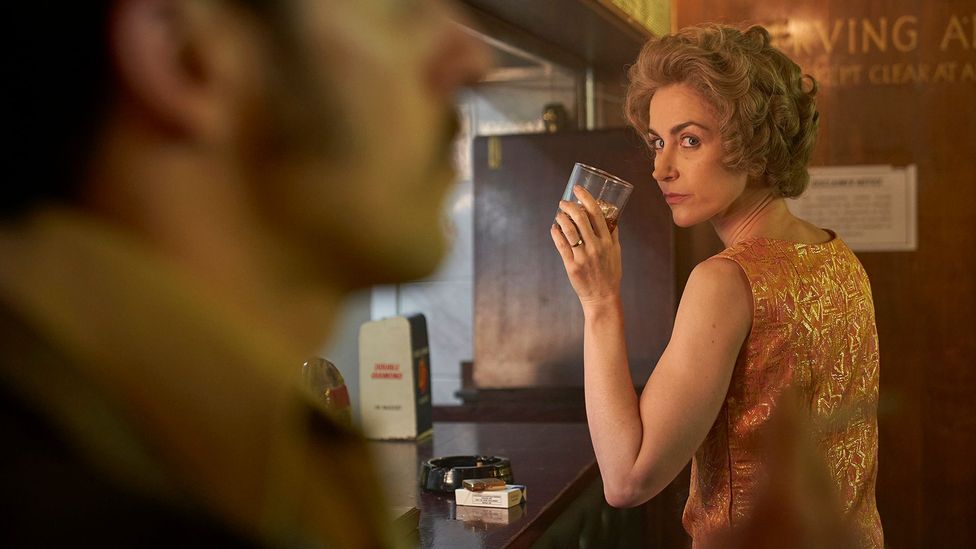 11. The Long Shadow
This seven-part drama is based on the real-life reign of terror created by Peter Sutcliffe, known as the Yorkshire Ripper, who was convicted of murdering 13 women in the UK between 1975 and 1980. Instead of focusing on the killer, though, the series centres on the investigators in the biggest manhunt in British history, as well as the victims and their families. The top-flight cast includes Toby Jones and David Morrissey as the lead detectives. Katherine Kelly plays a murder victim and Daniel Mays is her husband. Lewis Arnold, who has directed episodes of the crime series Sherwood and Des, directs all seven instalments here. The show's writer, George Kay, a co-creator of the recent Idris Elba series, Hijack, has said, "This is not a story of a Ripper who hailed from Yorkshire, but the story of how Yorkshire was ripped apart".
The Long Shadow premieres in September on ITV and ITVX in the UK, and next year on Sundance Now in the US
If you liked this story, sign up for the weekly bbc.com features newsletter, called The Essential List. A handpicked selection of stories from BBC Future, Culture, Worklife and Travel, delivered to your inbox every Friday.
If you would like to comment on this story or anything else you have seen on BBC Culture, head over to our Facebook page or message us on Twitter.
;