(Image credit: Focus Features)
From Dumb Money and Saw X to My Big Fat Greek Wedding 3, Nicholas Barber picks the standout films to catch this month.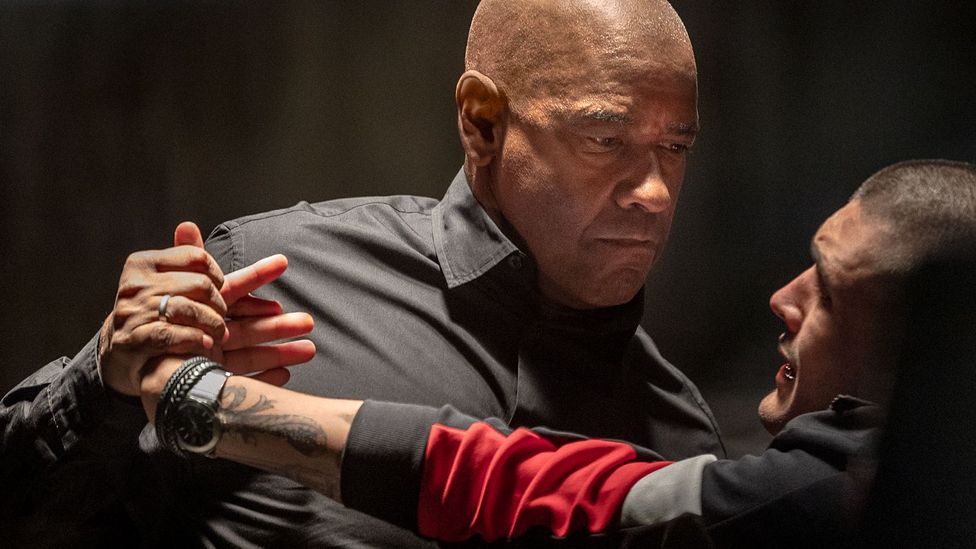 1. The Equaliser 3
Denzel Washington's son, John David Washington, can be seen this month in The Creator, but Washington Sr hasn't given up on action movies himself. In The Equaliser 3, the 68-year-old returns as Robert McCall, the retired government agent who was played by Edward Woodward in the 1980s TV series, and by Queen Latifah in the recent CBS reboot. Washington's ultra-violent version of the character is now living quietly on Italy's idyllic Amalfi Coast, but his sojourn ends when the Mafia target some of his new friends. Dakota Fanning co-stars as a CIA agent, having appeared in another of Washington's action movies, Man on Fire, in 2004. "It was so beautiful to watch them together on the set, just talking, laughing," the film's director Antoine Fuqua, told James White in Empire. "She's like a daughter to him, he loves her. It was very easy with those two."
On general release from 1 September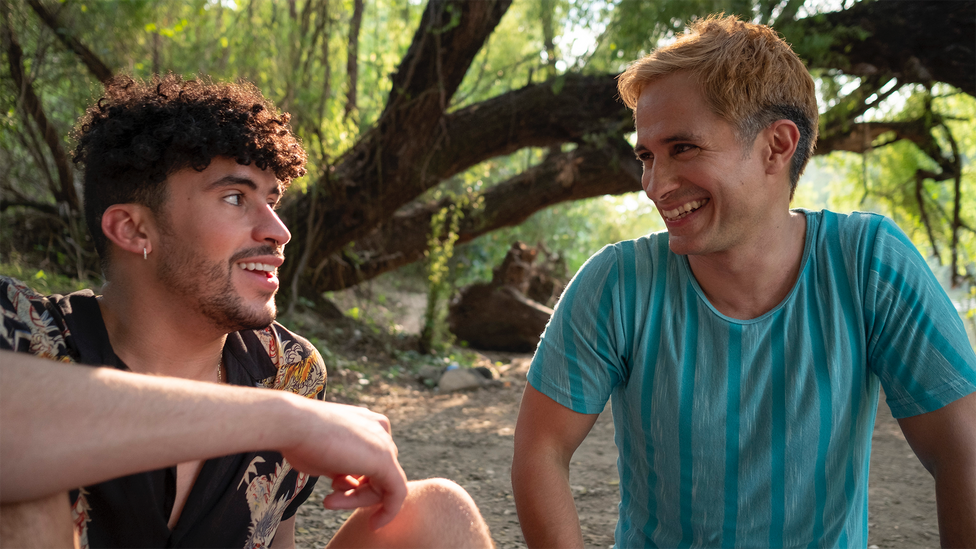 (Credit: Amazon Prime Video)
2. Cassandro
A wildly acclaimed biopic from an Oscar-winning documentary maker, Roger Ross Williams, Cassandro stars Gael García Bernal as Saúl Armendáriz, a gay Mexican wrestler who is paid to lose all of his matches in humiliating style. But at the end of the 1980s, his trainer (Roberta Colindrez) encourages him to develop an empowered new persona, Cassandro, a character who is feminine, flamboyant, and willing to defeat his opponents. He changes both his own life and lucha libre (Mexican wrestling) in the process. Carlos Aguilar of IndieWire says García Bernal is "irresistible" in a "fabulous" film: "Glowing with García Bernal's magnetism, Cassandro balances the triumphant exaltation of Armendáriz's singular evolution as a trailblazer with the obvious, still not entirely eliminated bigotry that made his trajectory so significant and groundbreaking in the first place."
Released on 15 Sept in the US and the UK, and on 22 September on Prime Video
3. Saw X
The Saw franchise began severing limbs and gouging flesh almost two decades ago in 2004. Its main villain, the serial-killing John "Jigsaw" Kramer (Tobin Bell), was killed off in 2006 in Saw III, but that didn't stop him popping up in flashbacks throughout the series – and now at last he is getting his main character moment. Saw X is a prequel-sequel, set between the events of Saw and Saw II. Kramer travels to a clinic in Mexico in search of a cure for his terminal cancer, but when he discovers that he is being scammed, he sets some typically elaborate traps to punish (or "reawaken", as he'd put it) everyone involved. "The Saw movies have tried to move beyond Bell's John Kramer twice now," writes Padraig Cotter in ScreenRant, "but the character is simply too important to the series' success. Like Robert Englund as Freddy Krueger, Bell is a key ingredient and either recasting or rebooting Saw probably wouldn't work either."
On general release from 28 September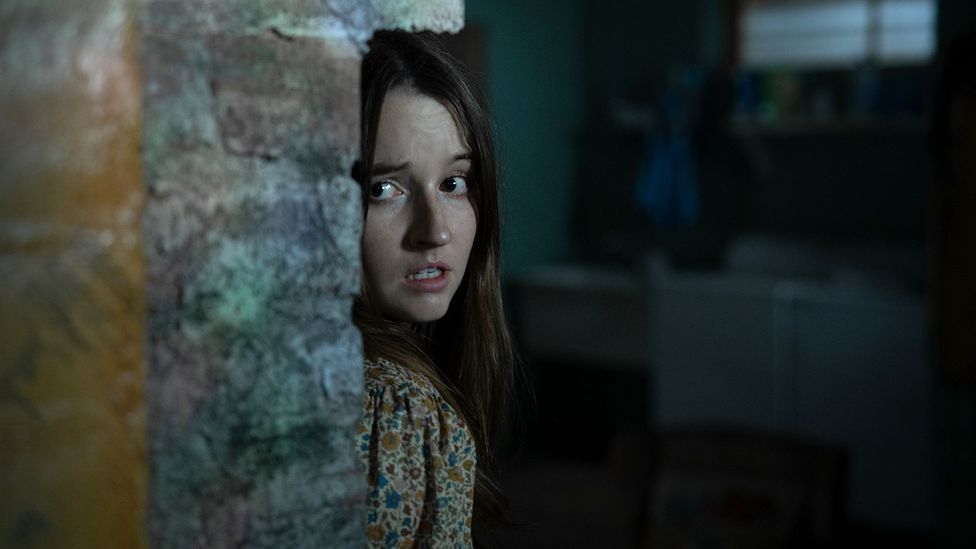 (Credit: Sam Lothridge/20th Century Studios)
4. No One Will Save You
A home invasion chiller with a twist, the cheerily titled No One Will Save You stars Kaitlyn Dever (Booksmart) as a reclusive young woman who has to fend off an alien creature that sneaks into her house. Not much else has been revealed about the film, which is written and directed by Brian Duffield, but we do know that Dever won't have taken long to learn her lines. "The film's screenplay is almost entirely dialogue-free," says Brendon Connolly in Film Stories. "Does Duffield go top to bottom without a single utterance? We're not saying. [But] it's going to be very action-driven, and it's going to be a film that leans heavily on visual storytelling – on atmosphere, on shot design, on cutting, and on performance."
Released on 22 Sept on Disney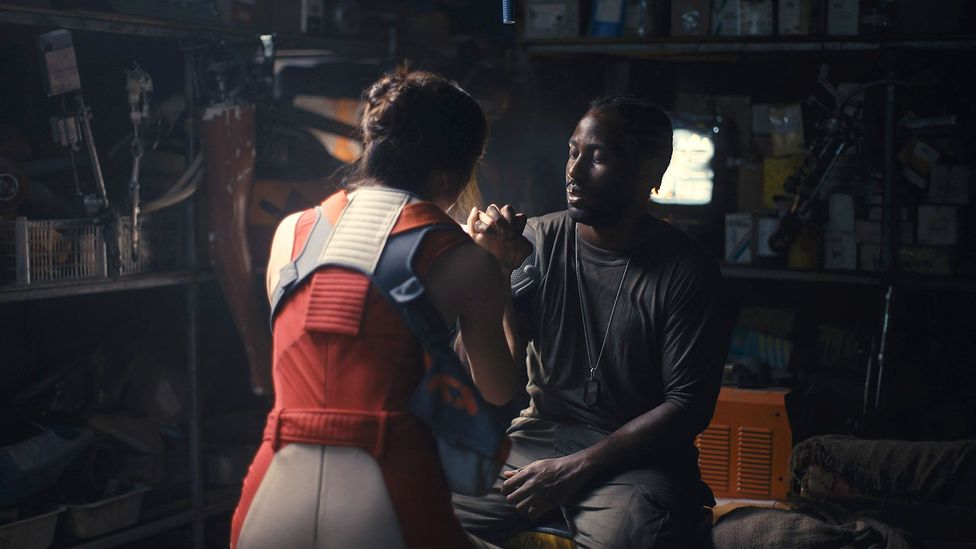 (Credit: Glen Milner/20th Century Studios)
5. The Creator
Gareth Edwards, the director of Godzilla and Rogue One, returns with another science-fiction action epic. The Creator is set in a dystopian future in which humanity is engaged in a Terminator-like war against AI-controlled robots. Its hero, John David Washington, is a soldier on a mission to track down the enemy's ultimate weapon, only to discover that the weapon is actually a robotic young girl. The dangers of artificial intelligence are a hot topic, both in real life and in the movies (such as Mission: Impossible – Dead Reckoning Part One), but Edwards was inspired more by the film's central dilemma. "It's a really, really twisted father-child story," he told Eric Eisenberg at Cinemablend, "in that basically this little kid to John David's character is Hitler, and you can stop World War Two if you just kill this kid. So his whole thing is he's taking this kid on this journey ultimately to be executed, and it starts to make him question everything."
On general release from 27 September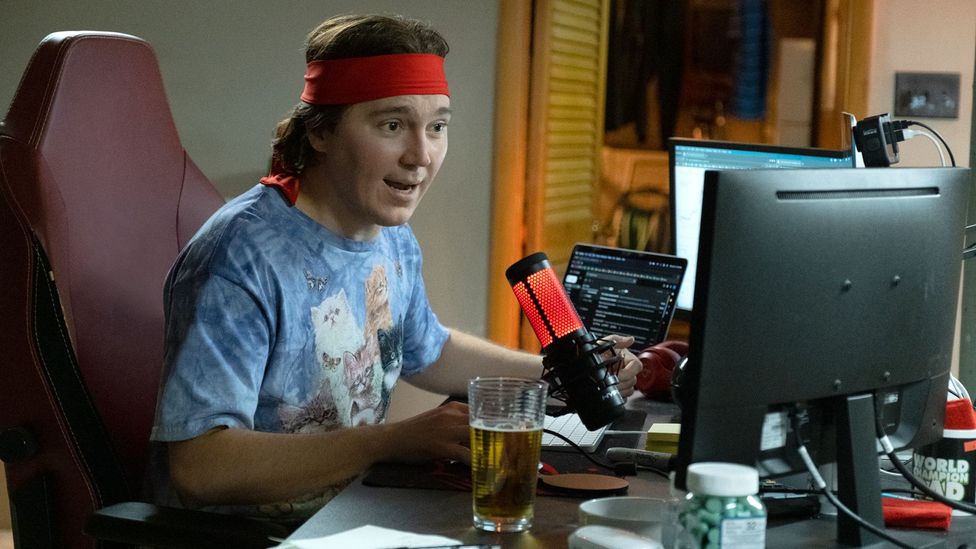 6. Dumb Money
In January 2021, numerous small-time investors bought shares in GameStop, an ailing video game shop, and made a fortune from the hedge fund managers who bet on the stock's value plummeting. The investors' unlikely guru was Keith Gill, a young financial analyst who offered his advice via amateurish YouTube videos and Reddit posts. His David-v-Goliath story was recounted in Ben Mezrich's book, The Antisocial Network, and that in turn has been made into a comedy drama by Craig Gillespie, the director of Cruella and I, Tonya. Paul Dano stars as Gill, alongside Shailene Woodley as his wife, and Seth Rogen and Nick Offerman as two of the Wall Street tycoons he outsmarted. "I think it's definitely about fairness," Gillespie told Anthony Breznican in Vanity Fair. "There is this real divide that's happening in the country in terms of wealth, and it always feels like everything is rigged for the rich in a way. So this is one of those nice moments where it went the other way."
On general release from 20 September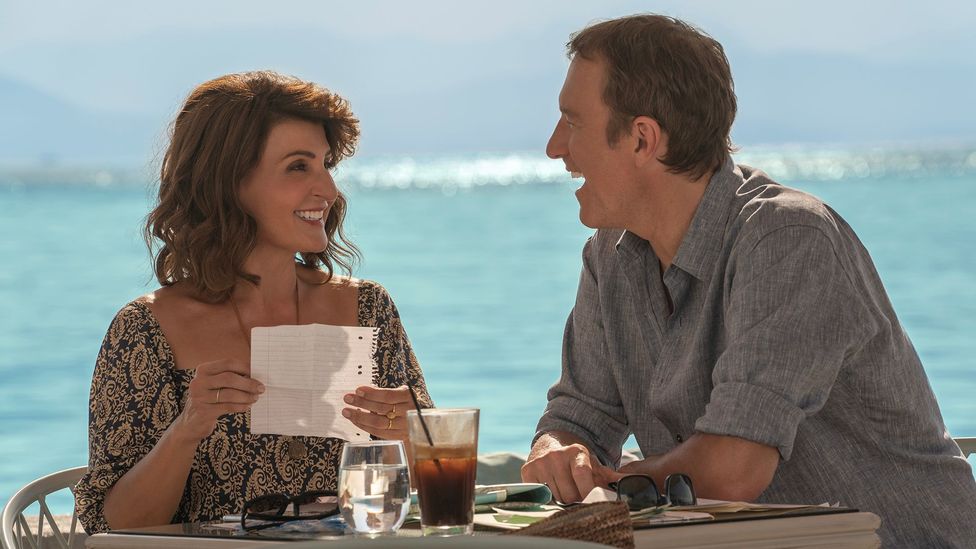 7. My Big Fat Greek Wedding 3
My Big Fat Greek Wedding was a big fat phenomenon. Starting life as an autobiographical one-woman play, written by and starring Nia Vardalos, it went on to be one of the most profitable romantic comedies ever, with a budget of $5 million and a worldwide gross of $368.7 million. A spin-off sitcom and a belated sequel weren't as successful, but maybe the threequel can recapture some of the initial magic. Once again, a Greek-American travel agent, Toula Portokalos (Vardalos), and her non-Greek husband (John Corbett), are dealing with her close-knit family, but this time they are in sunny Greece. After the death of Toula's father (Michael Constantine, who died in 2021), the family visits the town where he grew up. "[Michael] had told me he wouldn't be able to join us for the third film and his wish was that we go on," Vardalos said on Instagram. "I wrote the screenplay to reflect Michael's decision and will always treasure his last messages to me."
On general release from 6 September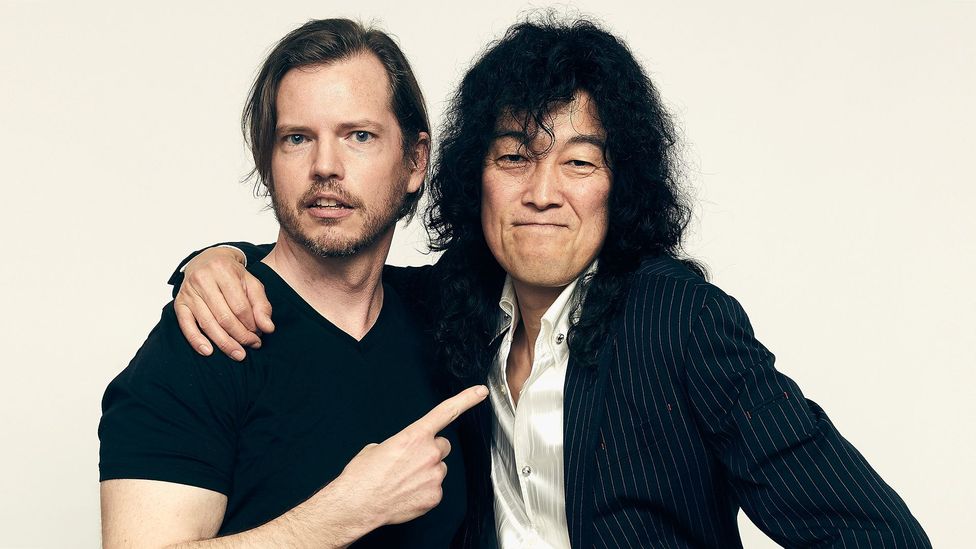 8. Mr Jimmy
There are Led Zeppelin fans and there are Led Zeppelin fans – and then there is Akio Sakurai, the subject of Peter Michael Dowd's fascinating documentary, Mr Jimmy. A Japanese ex-kimono salesman, Sakurai has devoted his life to impersonating Led Zeppelin's guitar god, Jimmy Page. But "impersonating" is putting it mildly. Sakurai doesn't just want to approximate Page's playing; he prides himself on being able to recreate exactly how Page sounded, looked and moved during every single recorded concert. His obsessiveness won the approval of Page himself, who caught one of his shows in a Tokyo bar in 2012, but when Sakurai moved to Los Angeles and tried to impose his stratospheric standards on a Led Zeppelin tribute band, his colleagues weren't quite so impressed. "An incredible take on identity, artistry, projection, passion," writes David Fear in Rolling Stone, "and trying to inspire others to follow an impossible dream of second-hand perfection."
Released in the US on 1 September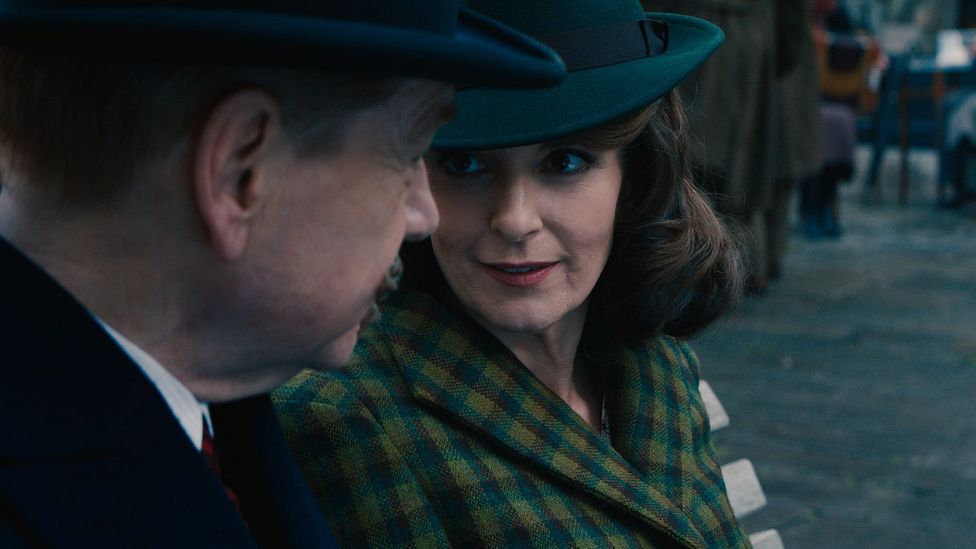 (Credit: 20th Century Studios)
9. A Haunting in Venice
The problem with Kenneth Branagh's first two Hercule Poirot mysteries, Murder on the Orient Express and Death on the Nile, is that classic films had been made out of the same Agatha Christie novels already. A Haunting in Venice is a different matter. It's adapted from a lesser-known Christie book called Hallowe'en Party, so its plot will be unfamiliar to most viewers, and Branagh has given it an unfamiliar tone, too. As usual, he has gathered a star-studded cast to play the suspects, including Michelle Yeoh, Tina Fey and Jamie Dornan (who played his younger self's dad in his autobiographical Oscar nominee, Belfast), but he has added the spectral spookiness of a horror movie. "If we are going to continue to make these films, we can't do the same thing over and over," the film's producer, James Prichard, told Neil Smith in Total Film. "A departure at this moment is possibly risky, but it also has the potential to keep it alive, bring in a different audience, and do something interesting that will hopefully surprise and delight."
On general release from 13 September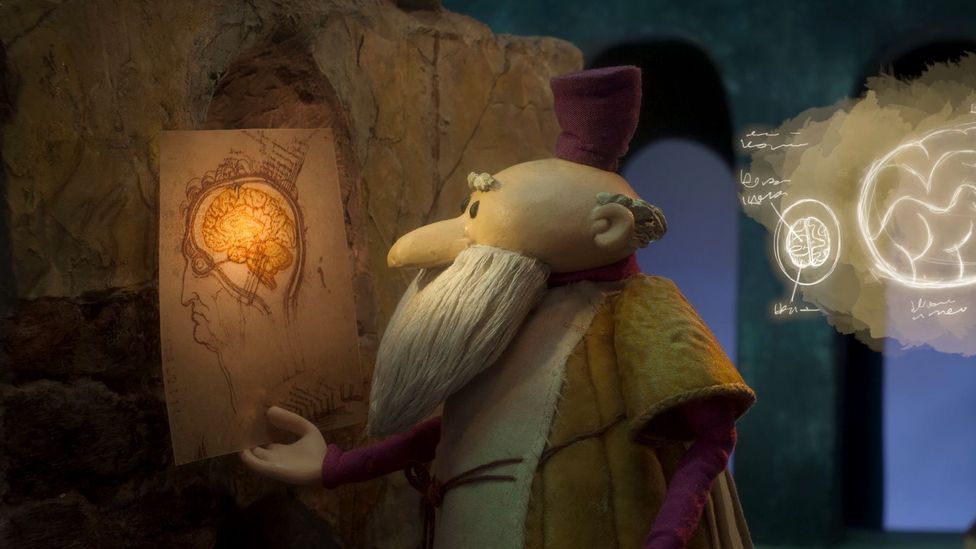 10. The Inventor
Could The Inventor be this year's answer to Guillermo del Toro's Pinocchio? It's a colourful musical comedy that uses stop-motion animation (with some hand-drawn 2D animation thrown in) to visualise Leonardo da Vinci's last years. Having upset the Pope (voiced by Matt Berry) in Italy, Leonardo (Stephen Fry) joins the French court where he is befriended by Princess Marguerite (Daisy Ridley), and is free to experiment with flying machines, mechanical lions and other contraptions. Co-directed by Pierre-Luc Granjon, this is the first feature film to be directed by Jim Capobianco, a Pixar veteran who co-wrote the Oscar-nominated Ratatouille screenplay. "I realised it's about what you leave behind for others and how you affect other people with what you do," Capobianco told Karen Idelson in Variety, "how you change other people's lives while you're here."
Released on 15 September in the US
If you liked this story, sign up for the weekly bbc.com features newsletter, called The Essential List. A handpicked selection of stories from BBC Future, Culture, Worklife and Travel, delivered to your inbox every Friday.
If you would like to comment on this story or anything else you have seen on BBC Culture, head over to our Facebook page or message us on Twitter.
;