(Image credit: Ketchup Entertainment)
Including Fast X, The Little Mermaid and Guardians of the Galaxy Vol 3 – Nicholas Barber lists this month's must-see releases.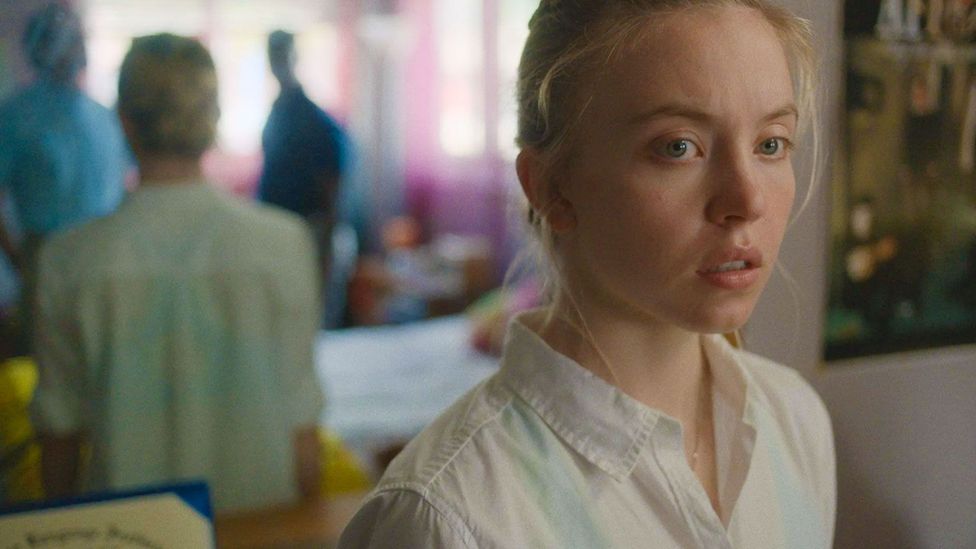 1. Reality
On a Saturday afternoon in June 2017, two FBI agents went to the Georgian home of Reality Winner (yes, that's his real name), a 25-year-old American intelligence officer who had leaked a secret government document on Russian interference in the presidential election. . The interrogation was recorded and Tina Satter used the verbatim transcript as the script for an acclaimed play, Is This a Room. Now Satter has turned that piece into a gripping chamber piece starring Sydney Sweeney as Winner. The title has a double meaning. That's Winner's first name, but it's also a hint that the film is as close to reality as drama can get, even as Satter keeps reminding us of the artifice inherent in all art. "Not only is the reality inventively and extraordinarily tensely edited," says Steph Green at IndieWire, "but in 85 tense minutes, it proves… that Sydney Sweeney is the real deal."
Released May 29 in the US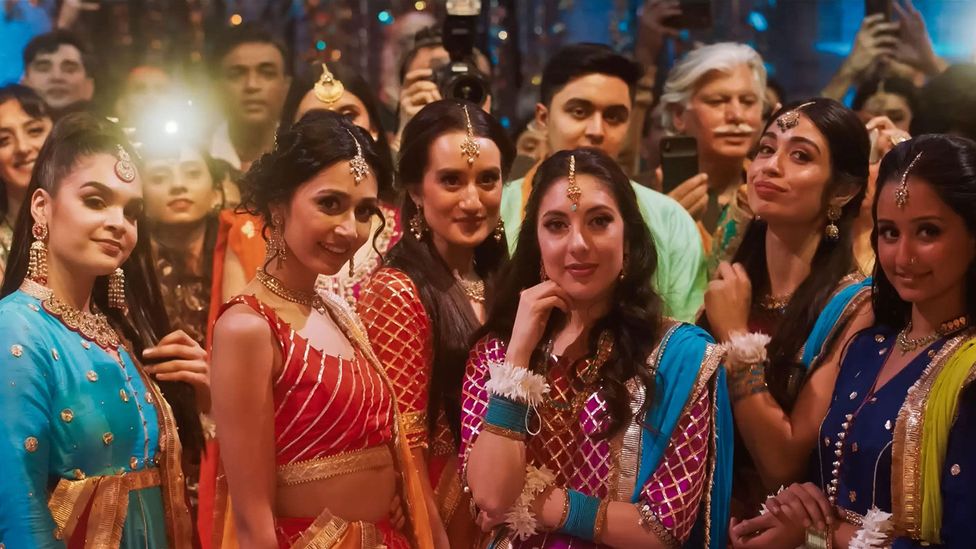 2. What does love have to do with it?
Unrelated to Tina Turner's 1993 biopic What's Love Got to Do with It? is a Working Title romantic comedy in the tradition of Richard Curtis, but with a cross-cultural twist: its screenwriter, Jemima Khan, was married to Imran Khan, the former Prime Minister of Pakistan, so she knows the relationships that span culture and religious divisions. Lily James and Shazad Latif star as Zoe and Kazim, who have been platonic friends since childhood. When Kazim reveals he is going to Lahore to marry a woman from Pakistan he has never met, Zoe decides to make a documentary about his arranged or "assisted" marriage. But will she realize, along the way, that she would prefer to marry him herself? "Propelled by zingy one-liners and engaging performances, the film is an enjoyable watch," says BBC Culture's Mohammad Zaheer. "[It] manages to color the familiar lines of the genre, while bringing something unique to the table."
Released May 5 in the US and May 25 in Denmark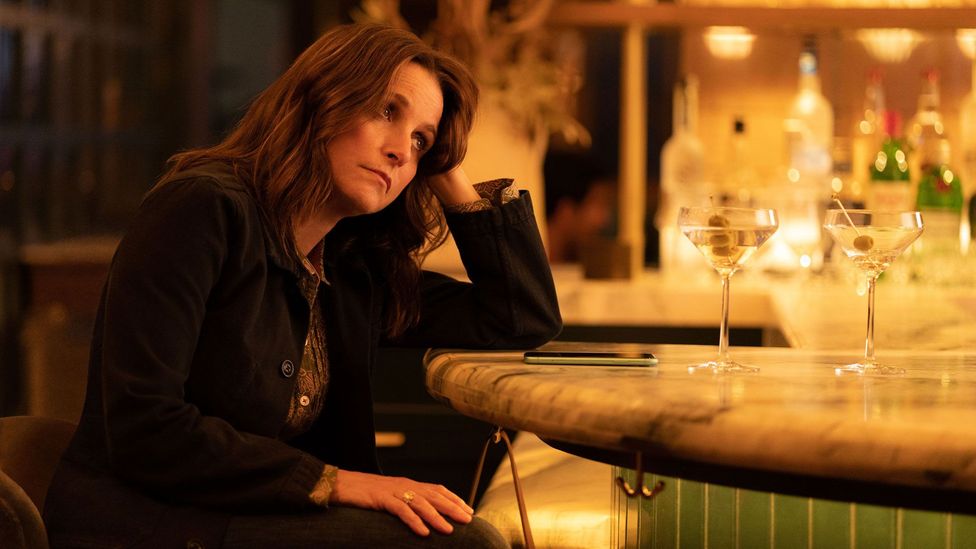 3. You hurt my feelings
Beth (Julia Louis-Dreyfus) and Don (Tobias Menzies) are a perfectly happy couple. Don is a successful therapist and Beth is the author of a well-received memoir. She may be struggling with her first novel, but Don is a pillar of support and encouragement. But then comes the ultimate betrayal: Beth overhears him confess that he's not a fan of her writing, after all. Nicole Holofcener, the writer-director of Friends with Money and Enough Said (which also starred Louis-Dreyfus) made a "brilliantly scholarly comedy," Alissa Wilkinson tells Vox. "The film's expertly drawn characters…depict with great affection how we hide the truth from each other for love – and the resulting film is warm, sad and hilarious in the best possible way."
Released May 26 in the US and Canada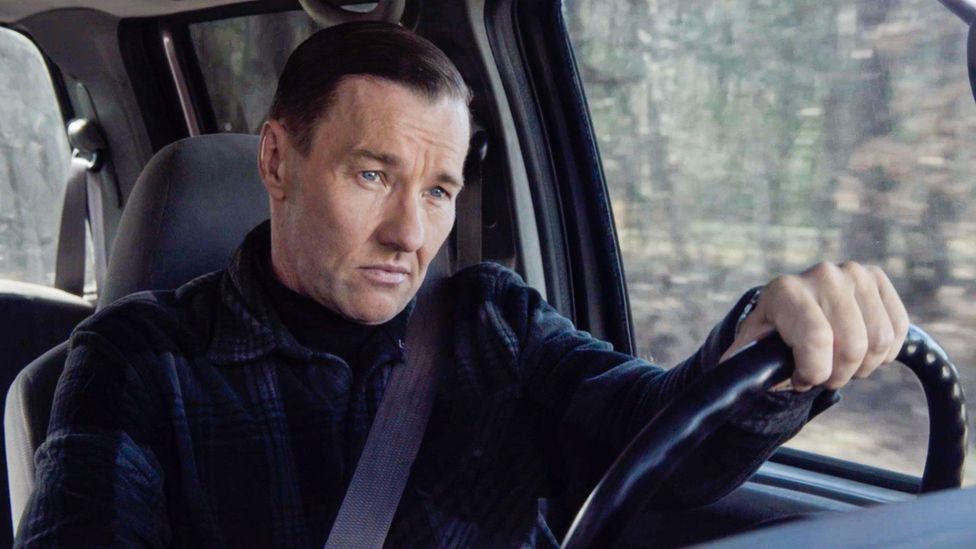 4. Master Gardener
As writer of Taxi Driver and writer-director of American Gigolo and First Reformed, Paul Schrader specializes in heavy thrillers about "God's Lonely Man": a lonely antihero whose obsessively self-reliant personality hides a barrel powder of pain and violence. So it's no surprise that the lonely man in Master Gardener ends up doing more than pruning roses. A horticulturist (Joel Edgerton) tending the grounds of a plantation mansion owned by a wealthy dowager (Sigourney Weaver), he seems to be devoted to his job to the exclusion of everything else. But when the dowager asks him to train her great-niece (Quintessa Swindell), her long-buried criminal past bursts through the ground. "Despite all the film's provocations, both earnest and playful, it's a remarkably elegant and subtle piece, its dynamics tightly controlled," Jonathan Romney tells Screen. "Edgerton gives an extremely fine performance, while Weaver is coldly imposing and ultimately terrifying."
Released May 19 in the US and May 26 in the UK and Ireland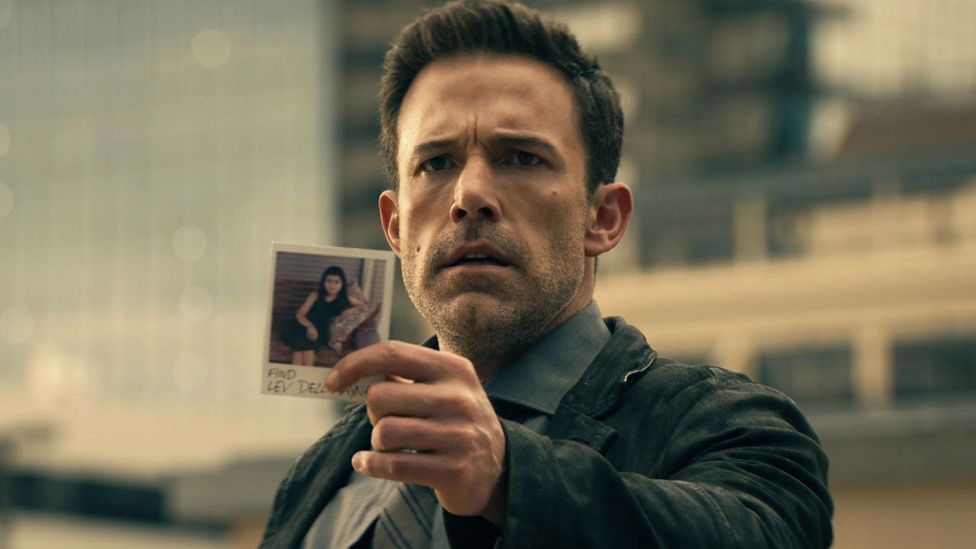 (Credit: Ketchup Entertainment)
5. Hypnotic
Nothing is as it seems in Hypnotic, a mind-bending conspiracy thriller from Robert Rodriguez (Sin City, Spy Kids). Ben Affleck stars as a police detective haunted by his daughter's disappearance. He is investigating a series of bank robberies when a mysterious woman (Alice Braga) tells him about "hypnotics": people who have the power to make people believe and do whatever they want with a single sentence. . "Taking a page from The Matrix, Limitless and Memento – and whole chapters from sci-fi con artist Philip K Dick – this clever mix of special effects and practical ingenuity puts Affleck in a fun position, and the star Slightly grizzled still has the grip-biting charisma to pull it off," says Peter Debruge in Variety. "Keeping the beat is like working out in a gym where gravity keeps changing. Just when things start to get heavy, the ground falls under you."
Released May 11 in Australia, May 12 in the US and May 26 in the UK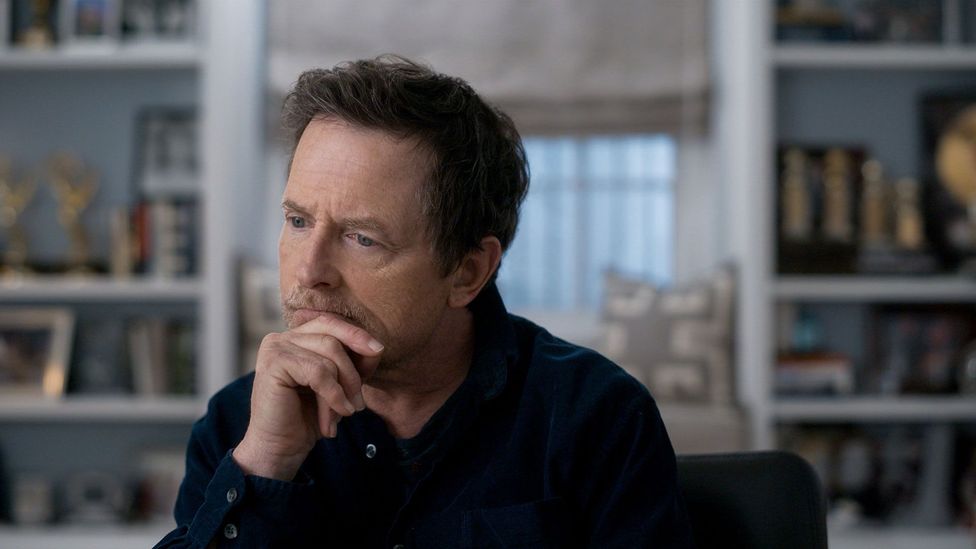 (Credit: Studio Concordia)
6. Still: A Film by Michael J Fox
In Back to the Future and his other 1980s hits, Michael J Fox epitomized youthful vitality, but the actor was diagnosed with Parkinson's disease when he was just 29. After seven years of keeping the condition hidden, he went public with it in 1998, and has since campaigned for greater awareness and understanding of the disease. Fox tells that story in his own words in Still, a documentary that combines interview segments with home movies, clips from Fox films and re-enactments of key moments in his career. Director Davis Guggenheim (An Inconvenient Truth) "delivers the actor's life story both inventively and with the utmost sensitivity," Tomris Laffly tells AV Club. "Still is a work of empowerment and empathy, a celebration of Fox's life as an actor and philanthropist… It's a beautiful thing."
Released May 12 on Apple TV+
7. Guardians of the Galaxy Vol 3
It's been six years since Marvel's second Guardians of the Galaxy movie was released. In 2018, a year after its release, offensive jokes made by its writer-director, James Gunn, came to light, and the studio responded by firing it. A few months later they hired him back, but by then Gunn was busy working on The Suicide Squad for Marvel competitors DC, hence the long delay. Still, Star-Lord (Chris Pratt), Gamora (Zoe Saldana), Rocket (Bradley Cooper), Drax (Dave Bautista) and their pals are finally back for more interstellar swashbuckling – and this time, they're going up against the High Evolutionary (Chukwudi Iwuji). This will likely be the Guardians' last adventure: Gunn has now signed on to oversee all DC movies and direct a Superman reboot.
In general distribution from May 5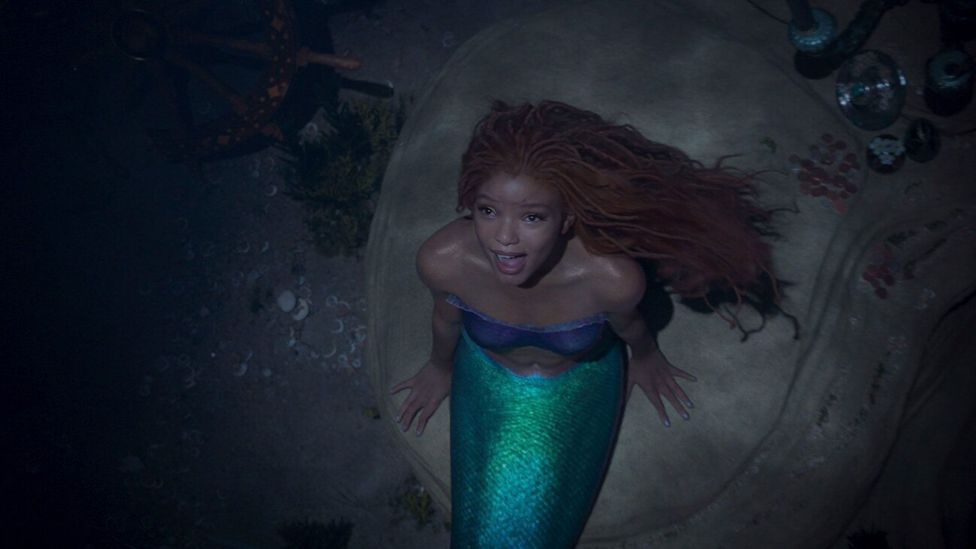 8. The Little Mermaid
Another month, another live-action, CGI remake of a classic (well, almost classic) Disney cartoon. But this one is more distinctive than most, as a black actress, Halle Bailey, plays the titular character, who was white in the 1989 cartoon. Also, the film's director, Rob Marshall (Chicago, Mary Poppins Returns ), argues that his version of The Little Mermaid is also progressive in other ways. "The character goes back to Hans Christian Andersen from another century," he told Nick Romano to EW, "but at the same time, even in 1989, she looked in some ways like a very modern woman, someone one who sees her life differently from someone around her, and will find that dream." She and Prince Eric, played by Jonah Hauer-King, "really teach the world about prejudice and how to break down barriers and walls between these two worlds." There is also a singing crab.
On general release from May 24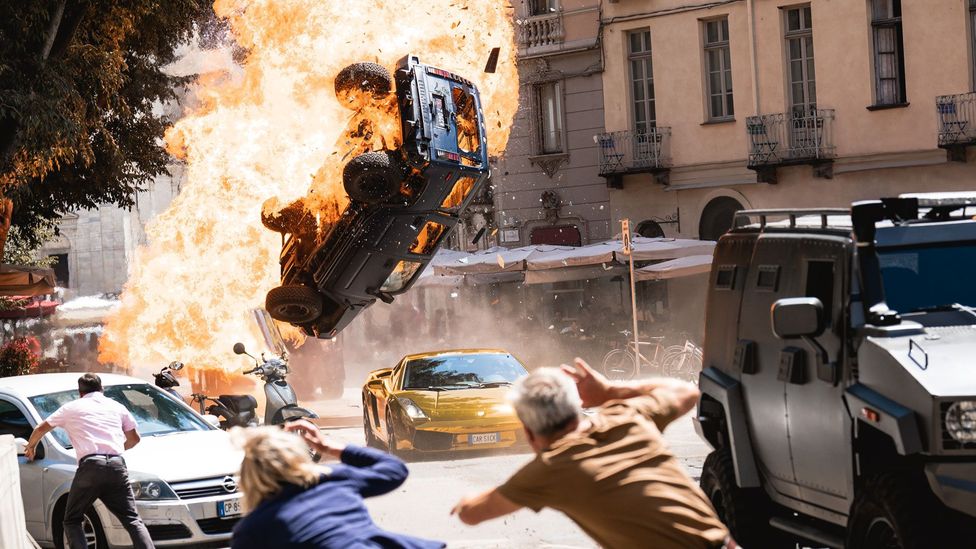 (Credit: Universal Studios)
9. X fast
Yes, it's the tenth film in the unstoppable Petrohead series (or the 11th if you include Fast & Furious Presents: Hobbs & Shaw), a franchise that began with indie thrillers about undercover cops and illegal street racers and now encompasses global sci-fi blockbusters. featuring some of Hollywood's biggest names. New additions this time are Jason Momoa as the vengeful son of a slain drug lord in Fast Five (2011); Rita Moreno as Dom (Vin Diesel) and Mia's (Jordana Brewster) grandmother; and Brie Larson as a Secret Service contact. Still, Fast X is as much about the action as it is the actors, as the film's director, Louis Leterrier, told Esquire Middle East. "They went into space as number nine, and I was like, 'Okay…there's no way I could do better.' But what I can do is do things that we've hardly ever done before, like rolling a one-ton bomb – a real one-ton ball of metal – through the streets of Rome, and hope not to destroy the Colosseum."
In general distribution from May 17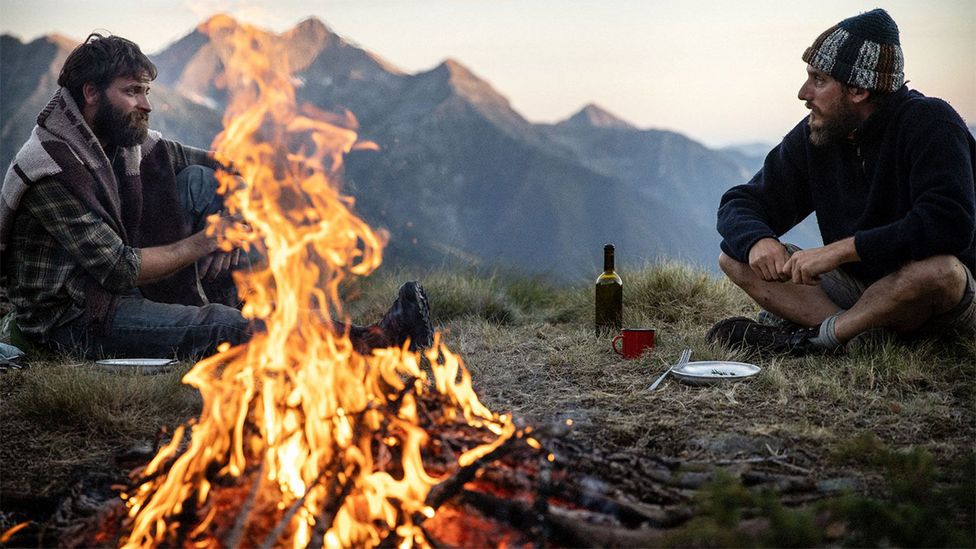 (Credit: Pyramide Productions)
10. The Eight Mountains
All the mountains of Eight Mountains are unspoiled, idyllic and breathtakingly beautiful. Some of them are in the Himalayas, but most are in the Italian Alps, where Pietro (Luca Marinelli), a boy from the city of Turin, befriends Bruno (Alessandro Borghi), the only child left in a remote rural village. Adapted from the award-winning novel by Paolo Cognetti, Charlotte Vandermeersch and Felix van Groeningen's dramatic stage drama is a sensitive chronicle of their friendship through the decades. "It's the rare film that understands how connected we are to the physical and psychological spaces of childhood," Justin Chang told the Los Angeles Times, "how our families and the traditions they raised us with can be at both nurturing and limiting. More than anything, it brings a little-seen world to life with an almost palpable physicality."
Released May 5 in Japan, May 12 in the UK and Ireland, and May 19 in Spain and Finland
Do you like movies and TV? Join BBC Culture Film and TV Club on Facebook, a community of film lovers from all over the world.
If you want to comment on this story or anything else you've seen on BBC Culture, head over to our Facebook page or send us a message on Twitter.
And if you liked this story, sign up for the weekly bbc.com features newsletter, called The Essential List. A handpicked selection of stories from BBC Future, Culture, Worklife and Travel, delivered to your inbox every Friday.
;